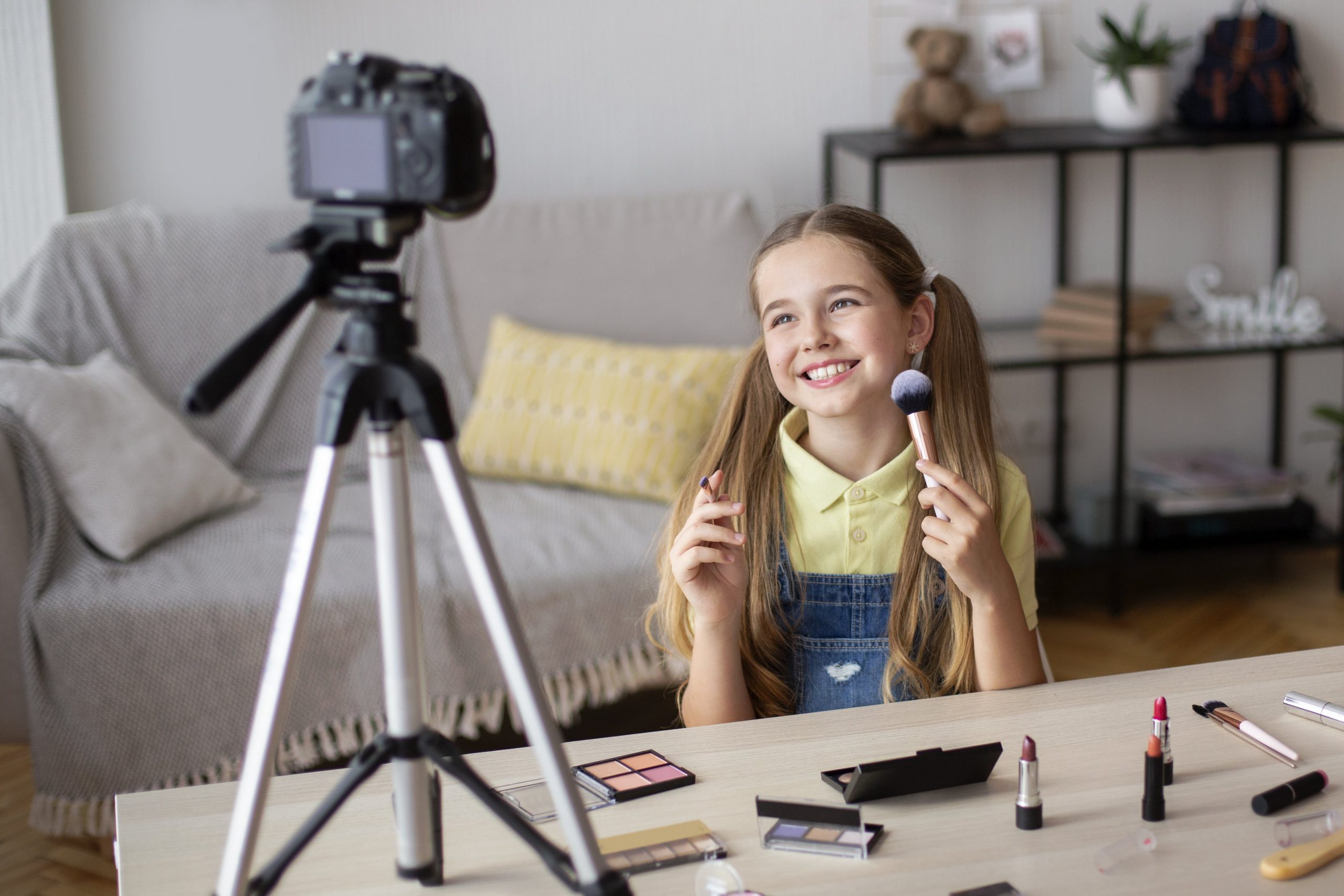 Makeup Tips for Beginners
Read Time:
5 Minute, 59 Second
Are you new to makeup and feeling a little overwhelmed? Don't worry, we've all been there! Applying makeup can be daunting at first, but once you get the hang of it, it's really not that difficult. Here are some basic makeup tips for beginners to help you get started.
One of the most important things to remember when applying makeup is to start with a clean, fresh face. This means cleansing, toning and moisturising your skin before you even start thinking about makeup. Once your skin is clean and hydrated, you'll find that your makeup goes on much more evenly and lasts longer throughout the day.
When it comes to choosing makeup products, less is definitely more to start with. There are so many products on the market these days, it can be tempting to want to buy them all. But when you're just starting out, it's best to stick to the basics. A good quality foundation, concealer, powder, mascara and lipstick are all you really need to create a natural looking makeup look.
When applying your foundation, use a slightly dampened beauty blender or foundation brush for a smooth, even finish. Start from the centre of your face and blend outwards. Be sure to blend down into your neck so there's no line of demarcation between your face and neck.
Concealer is used to cover up blemishes, dark circles under the eyes or any other imperfections you want to hide. Use a small amount on a brush or your finger and apply it directly to the area you want to cover up. Then blend it outwards until it's seamless.
Powder helps to set your foundation and concealer in place and gives your skin a nice matte finish. Use a large powder brush and dust it all over your face, paying extra attention to areas that tend to get shiny like your forehead, nose and chin.
Now it's time for mascara! Start by curling your lashes with an eyelash curler to give them a nice lift. Then apply your mascara from the root of the lash upwards, wiggling the brush as you go. This will help to separate and lengthen your lashes. Apply one coat for a natural look or two coats for a more dramatic effect.
Finally, finish off your look with a swipe of lipstick or lip gloss. If you're going for a natural look, choose a nude lipstick or lip gloss that's close to your natural lip colour. If you want something more dramatic, go for a brighter shade or even a dark berry colour. Apply your lipstick or lip gloss directly from the bullet or tube onto your lips and then use a lip brush to blend it outwards for a softer edge.
There you have it! These basic makeup tips for beginners will help you get started on creating any kind of makeup look you want, from natural and understated to bold and dramatic. Just remember to start with clean skin, use quality products and take your time blending everything out for a flawless finish.
What are the basic makeup steps?
Assuming you would like a blog post discussing the basic steps of applying makeup:
"There are countless YouTube videos and blog posts out there discussing the "proper" way to apply makeup. However, what works for one person might not work for another, and there is no single right way to do things. The key is to find what works for you and what makes you feel the most confident. However, there are some general tips that can help you get started.
Before you start applying any makeup, it is important to make sure your skin is clean and moisturized. If your skin is dry, your makeup will not go on smoothly and will be more likely to look cakey. Use a gentle cleanser and avoid any products that strip your skin of natural oils. Once your skin is clean, apply a thin layer of moisturizer to help your makeup go on evenly.
Next, it's time to start applying makeup. The order in which you apply your products can vary depending on personal preference, but there are some general guidelines you can follow. Start with a primer if you want your makeup to last all day or if you have any problem areas you want to cover up. Then move on to foundation, concealer, powder (if desired), and bronzer. For eyes, apply eyeshadow primer if you have it, then eyeshadow, eyeliner, and mascara. Finish things off with blush, contour (if desired), and lipstick or lipgloss."
Do and don'ts for makeup beginners?
There are a few things to keep in mind when starting to wear makeup. First, less is more. It's easy to go overboard with makeup, especially when you're first starting out. It's important to find a balance and figure out what works for you. Second, don't be afraid to experiment. Trying new products and techniques is part of the fun of wearing makeup. Don't be afraid to try something new. Third, invest in good quality products. Cheap makeup can be tempting, but it's usually not worth it in the long run. Investing in quality products will save you money in the long run and help you create a better makeup look.
Now that you know a few things to keep in mind, let's get into the do's and don'ts of makeup for beginners.
Do start with a clean face. This is important for two reasons. First, you want to make sure your skin is clean before applying any makeup. This will help ensure that your makeup goes on smoothly and looks its best. Second, starting with a clean face will help your makeup last longer throughout the day.
Do use a primer. A primer is a product that you apply before your foundation. It helps create a smooth canvas for your foundation and makes your makeup last longer. If you have oily skin, look for a mattifying primer. If you have dry skin, look for a hydrating primer.
Do apply your foundation with a brush or sponge. This will help ensure that your foundation is evenly applied and looks natural.
Do concealer after you apply your foundation. Concealer is used to cover up dark circles, blemishes, and other imperfections. It should be applied after your foundation so that it can be blended evenly.
Do set your makeup with powder. Powder helps set your makeup and prevents it from creasing or smudging throughout the day. If you have oily skin, you may want to use a mattifying powder. If you have dry skin, you may want to use a hydrating powder.
Don't forget to blend, blend, blend! This is especially important when it comes to foundation and concealer. Blending ensures that there are no harsh lines or streaks in your makeup.
Don't go overboard with contouring. Contouring is a technique used to define and shape your facial features. When contouring, less is more. You don't want your contour to be too harsh or too noticeable. Start with a light hand and build up the product if needed.